About Audet Team – Coral Springs FL Real Estate Agents
With more than 20 years of experience combined, we serve our clients from Palm Beach to South Beach and throughout every major metropolitan and suburban area of Palm Beach, Broward, and Miami-Dade counties. We specialize in high-end single family home & condo sales and purchases, new construction, luxury rentals, and property management. Valuing integrity, honesty, and loyalty, we remain committed to our professional philosophy of superior service and trusted experience. With record-breaking sales in all three counties of South Florida, we have annually been the #1 Top Producing Agents of our Century 21 Office, which is in the Top 1% in sales production. Having established a niche market based upon our extensive client to client referral base, our success is a direct result of the core principles we maintain in all of our client interactions.
Premier South Florida Real Estate and South Florida Luxury Homes
Core principles of our business:
Multi-dimensional transition team Our business surpasses the physical real estate transaction; from initial arrival, to primary purchase, to departure sale or rental, we make clients for life. Providing assistance with every phase of the home purchase or rental, we're here to assist in facilitating a smooth, positive transition for our clients and their families to South Florida.
Experience, knowledge, and execution Understanding that the purchase of a home and the closing process requires professional experience and knowledge to ensure a successful transaction. All real estate transactions are complex and demand a constant vigilance; someone to be the advocate for home buyers and sellers. We possess the skillsets necessary and a hands-on approach to get deals done.
International clientele base Given the nature of our business and international clientele base, we're able to accommodate our clients in any and every way possible. Should our business entail a long-distance transaction, we have the proven ability and hands-on technology to facilitate ultimate access to the South Florida market whether in-person or abroad.
Vast knowledge and acute awareness of current market and conditions In these volatile economic times, it becomes imperative to have an acute awareness of the direct interaction between the state of the economy and the values in the real estate markets in which we deal.
Premier South Florida Realtor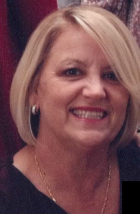 Victoria Audet
Victoria has been a resident of South Florida for more than 25 years, with vast real estate experience throughout Palm Beach, Broward, and Miami-Dade counties. Specializing in high-end luxury home and condo sales and rentals, Victoria is a multi-year Century 21 Centurion and Double Centurion award winner. Whether working with high-level executives of Fortune 500 companies or professional athletes, Victoria's personalized approach to real estate remains the same; professionalism, integrity, and a sophisticated understanding of the current marketplace and conditions.
"Whether I'm working with buyers or sellers, the ultimate objective is always the same – Our business is not concerned with a one-time transaction. We have a greater understanding that longevity in the marketplace requires that you balance clients' immediate needs while having an acute awareness of their long-term goals within the marketplace."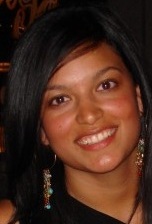 Cate Alegre
A lifelong resident of South Florida, Cate brings well-rounded experience and education in Communication, International Business, and Marketing. Having graduated from Pine Crest Preparatory School and the University of Miami, Cate spent considerable time living, studying, and working in the Fort Lauderdale, Miami, South Beach, and Brickell communities. Having worked in real estate, private aviation, and technology for both local and international enterprises, Cate's dynamic background provides for a unique perspective on the South Florida real estate market, with an emphasis on superior service and an educated, hands-on approach.
Representative of South Florida diversity, Cate is fluent in English and Spanish and proficient in French.